What a thrill it is to offer the Copenhagen based fine jewelry brand, Kinraden. I had been looking for an approachable fine jewelry line to offer to the Lesetta community and knew I had been introduced to something special when I learned of Kinraden. I met founder, creative director and former architect, Sarah Müllertz when I visited Copenhagen (my new favorite city!) for the first time in the Summer of 2022. She graciously invited us into her beautiful studio in the most charming part of town and showed us her incredible work.

Sarah was trained as an architect and designer and was a partner for years at one of the most renowned international firms. She worked on the epic Copenhagen Opera house, in addition to many other award winning buildings. She had studied under another Danish jewelry designer in her sabbatical years and left architecture in 2019 to focus fully on Kinraden.

"We are in business to create enduring beauty"
Sarah started Kinraden to offer a sustainable fine jewelry line with circularity at the center of her business model. She says, "We are in business to create enduring beauty and make a positive impact on this wonderful planet of ours. KINRADEN jewellery never involves the use of virgin metals, but only recycled gold and silver, gently purified to 18 carat gold and 925 sterling silver. Our metals have a history and of course, they were once mined too. Since then, they have been used for different purposes, including electronics and fine precision instruments. We are here to give these metals new life and love – to continue using the riches already at hand. It is by no means easier or cheaper to do so, but it is the only way forward. We hope to inspire others to follow the same path."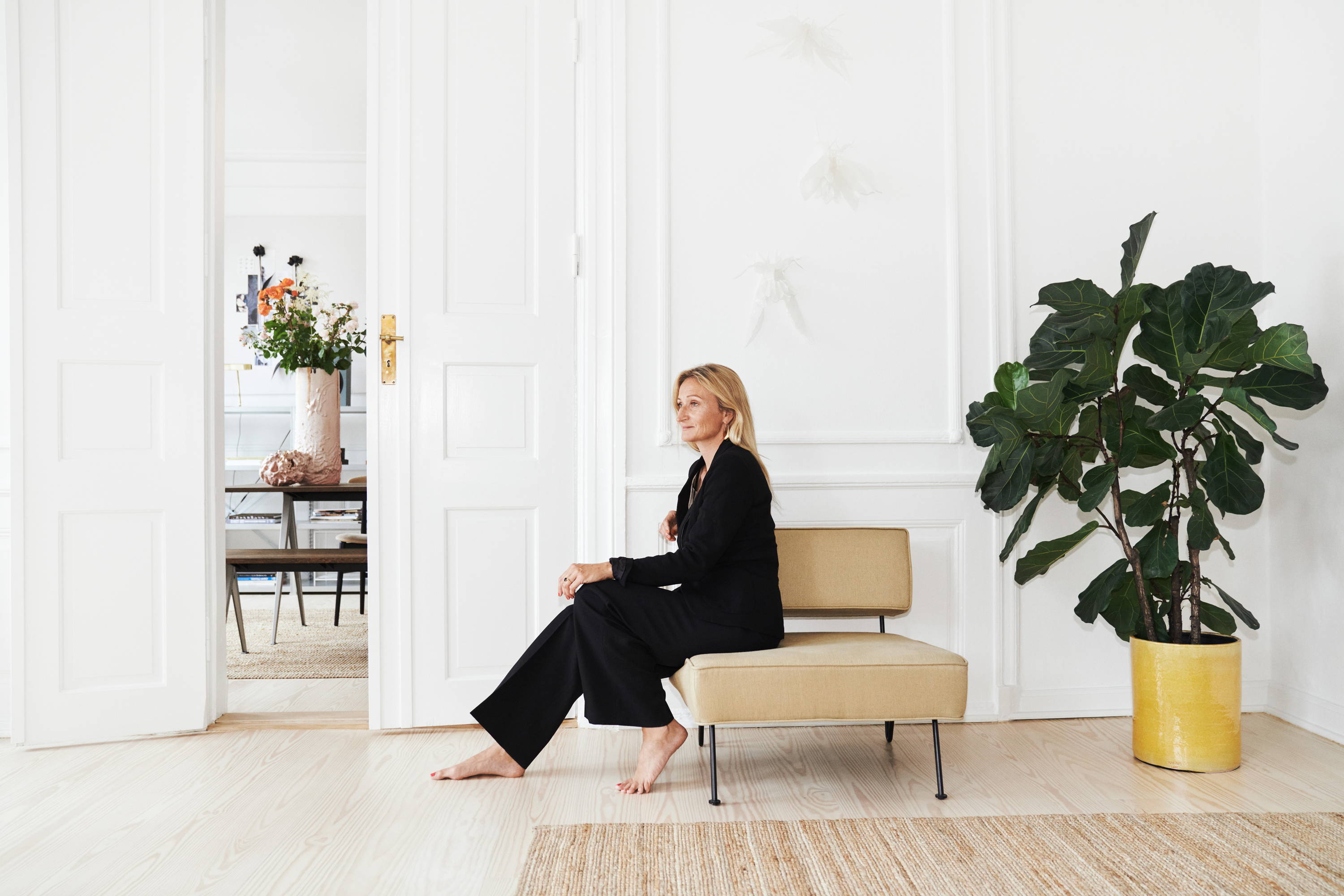 When I asked Sarah about her inspiration behind Kinraden, she said, "I work with the mind of an architect – only in smaller scale. My approach to every fine jewellery design is to balance the rigorous accuracy of a perfectionist and a more creative eye for shapes, textures, and detail. My designs evolve from the intersection between architecture and design and are strongly influenced by the Danish and Japanese design traditions."

"My designs evolve from the intersection between architecture and design"
We love the self described "minimalist elegance" of Kinraden jewelry. As well as Sarah's approach to designing with both the mind of an architect and the inspiration of fine art. The result is a beautiful, sustainable, meticulous example of Scandinavian design with a fashion forward edge. We are grateful Sarah and her team have trusted us with offering their exceptional work.