I met Anaïs Bretillon in Paris in September of 2021. This lovely, bright young woman showed me her beautifully detailed and very approachable fine jewelry that she designed in France, sourced the materials India and has her pieces handmade between both countries.

I asked Anaïs about her background and she explained that she studied textiles in fashion school in France. She grew up in both Manhattan and Marseilles with her parents who both have a long history in jewelry. Anaïs' father worked with a traditional fine jewelry brand in New York, and her French mother owned a costume jewelry brand that had shops in both SoHo and the Hamptons in the 1980s. Therefore, when Anaïs graduated from fashion school, the family environment in which she grew up, led her back to jewelry. She says, "I chose to create jewelry rather than a clothes collection, because what I love about fine jewelry is that it goes through time, has a story for each person, it's a very personal object, intimate... I like the idea that the woman feels unique with Abïs designs. Each design is handmade, each stone a little different."

"What I love about fine jewelry is that it goes through time..."
Her love of travel and interest in working with different stones led her to India. She says, "I am very inspired by Indian culture as well. I spent a lot a time working in Jaipur in the beginning of my brand, and traveled a lot in the country to discover all the different cultures. It is such an amazing country, so inspiring, it influenced a lot for my designs. For example using Polki diamonds on many of my designs (which is a craftsmanship unique in India), and the colors of Rajansthan are very inspiring as well for stone color combinations."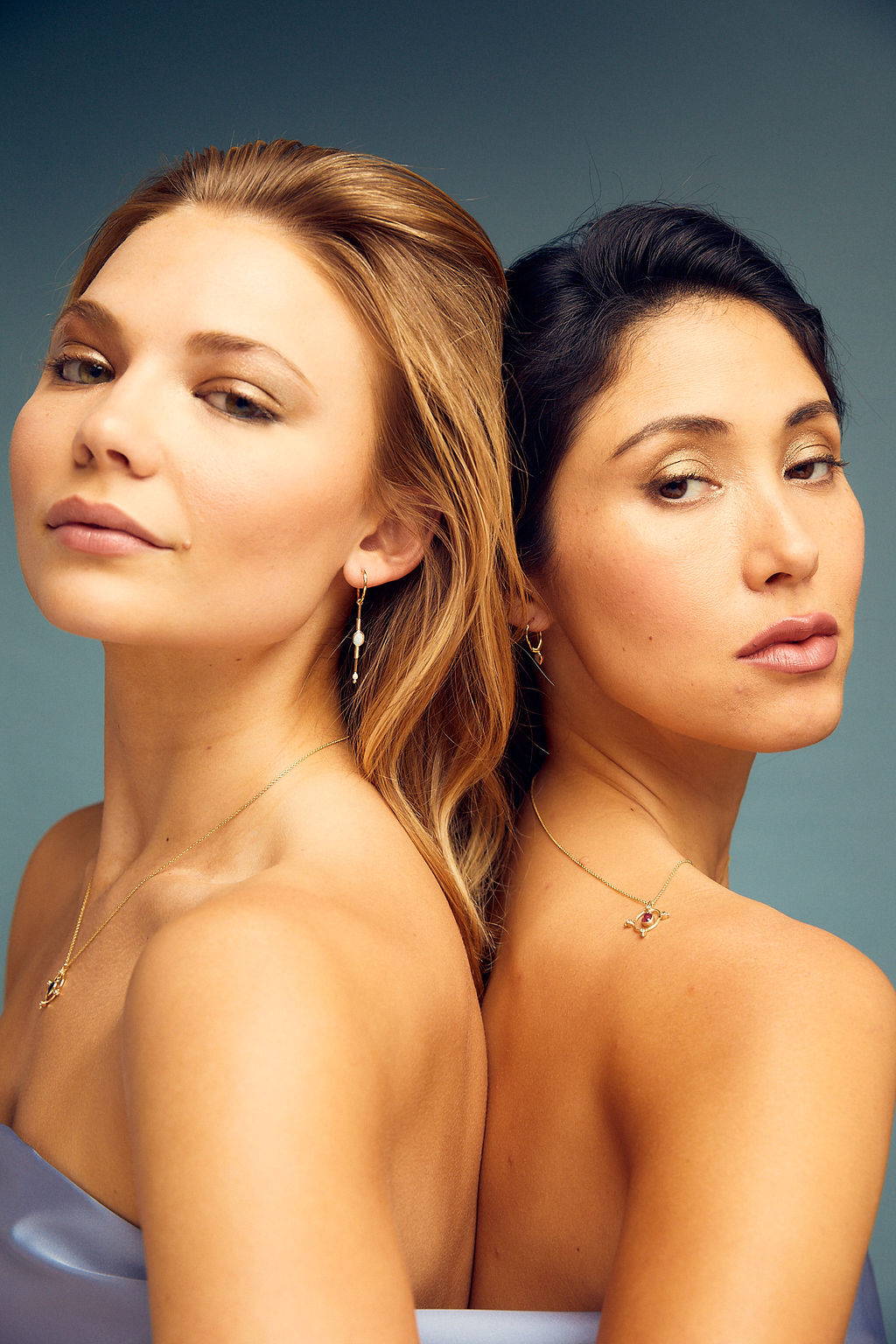 When asked about her inspiration she explained that the landscape of the Mediterranean, where she grew up in Marseilles, and her interest in old jewelry, ethnic and tribal pieces contribute to her design. She said "l love mixing details from different cultures: shapes, mixing rough diamonds, using different stone cutting, wire wrapping and refined details and stones, gold, etc…"

"I love mixing details from different cultures."
All of her pieces are handmade in small family workshops in both Jaipur and Paris by using ancestral techniques. She explains that she creates "jewelry with a soul." She offers her earrings to be mixed and matched with each other. A great combination are the Neptune Earrings with the Square Stone Gold Hoops, or either of these with the Indie Mini Hoop. Also the Indie Hoop works well in a second piercing. They are versatile and modern. And, I am delighted to offer Abïs by Anaïs through Lesetta.