Built on the concept of finding beautiful things created by independent designers, found through our travels abroad, it is no surprise that a visit to Italy in 2017 inspired the inception of Lesetta. Having lived there many years before, and visited several times since, it was only in the Summer of 2019 that we first visited Puglia - "the heel of the boot". It was there that I got to know Bruno Simeone, the creative genius behind Rossorame. And, was able to bring their "Her" bag to the Lesetta Collection.

I had met Bruno, briefly, a few months before in Milan. I included his hometown of Martina Franca in our itinerary specifically to see Bruno again and learn more about his brand. Rossorame is owned by Bruno and his business partner, Daniele del Genio. Both are natives of Martina Franca, they met in Rome in College, started their careers elsewhere, and eventually decided to establish a luxury fashion brand back in their home region. I learned that Puglia has a rich history of textile manufacturing in Italy. Early in their careers, luxury Italian fashion trailblazers such as Valentino and Armani, used local artisan knowledge and skills for their own collections before moving them abroad. My own home state of South Carolina was also once a textile capital in America. Like many manufacturing hubs, South Carolina lost most of its textile industry to overseas competitors and this local industry is barely hanging on. This has been the case in Puglia as well, and Bruno and Daniele established Rossorame there to help preserve the fashion tradition of their region.

I was specifically interested in Rossorame's "Her" bag for the Lesetta Collection. These little beauties are shaped like small steamer trunks and composed of exotic python and crocodile, or high quality Italian leather and suede, or luxury textiles. All are adorned with mink or rabbit handles.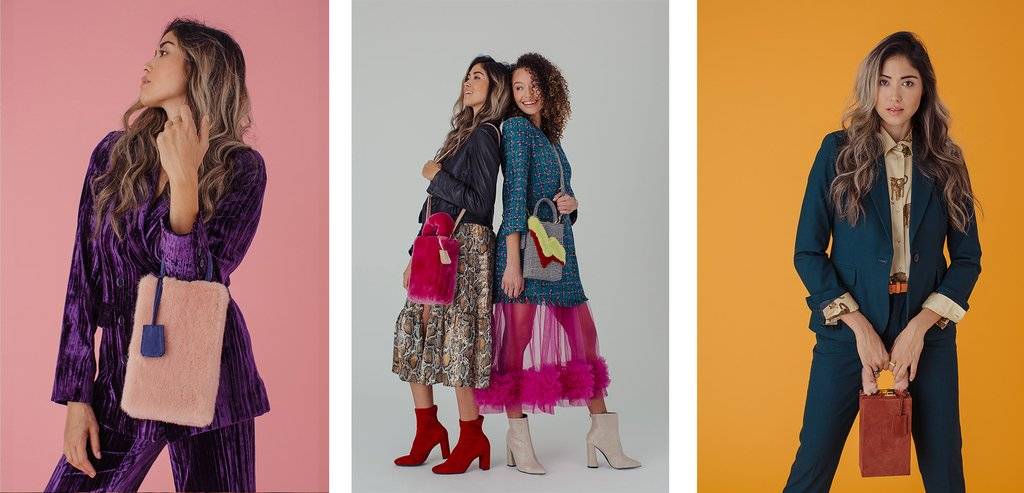 We sat together in their atelier last Summer and designed bags specifically for Lesetta. We created several color combinations, of leather with mink handles, as well as herringbone and mink combinations and even full Rex Rabbit one-of-a-kind gems.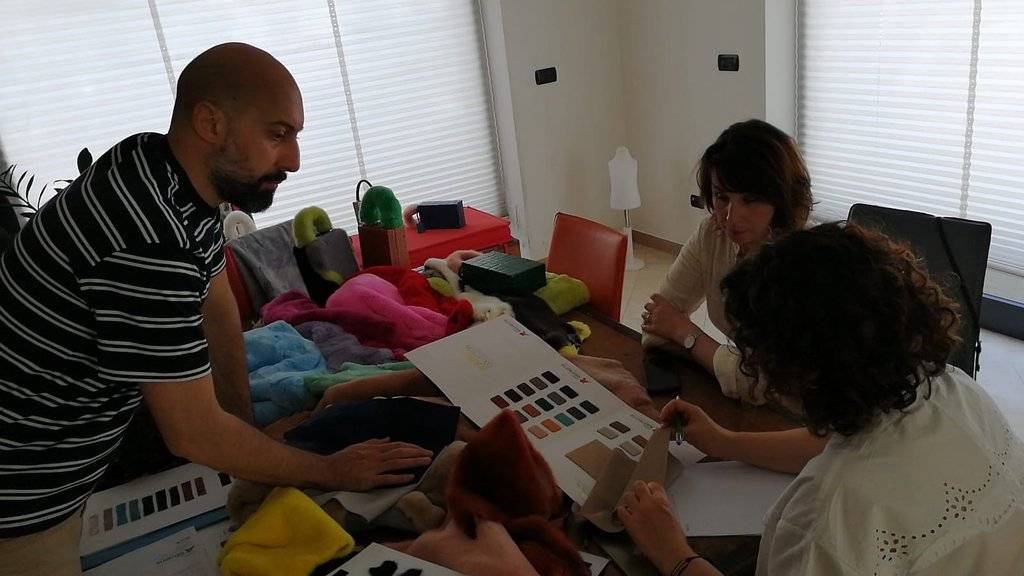 My favorites are the ones he made exclusively for Lesetta of past season tweed fabrics, from one of the large luxury fashion houses, in gorgeous color combinations. They are multi-seasonal, sustainable and truly sensational!

"Daniele remarked that 'True luxury fashion is in the details.'"
Over apperitivi that evening, we discussed the philosophy behind their brand, and the standards by which they create their lines. Daniele remarked that "True luxury fashion is in the details." I could not agree more. When I asked Bruno about his inspiration he explained that his "work is inspired by the region of Puglia; full of color, culture and contrast with a nod to vintage days gone by." This really spoke to me, I was overwhelmed by the unique character and beauty it possesses and the feeling of an earlier time. From the charming "Triuli" houses with their rounded rooftops and white stone walls, to the beautiful Adriatic and Ionian seas, to the olive groves and wine vineyards - I was blown away by Puglia, its wonderful people and its stunning designs.